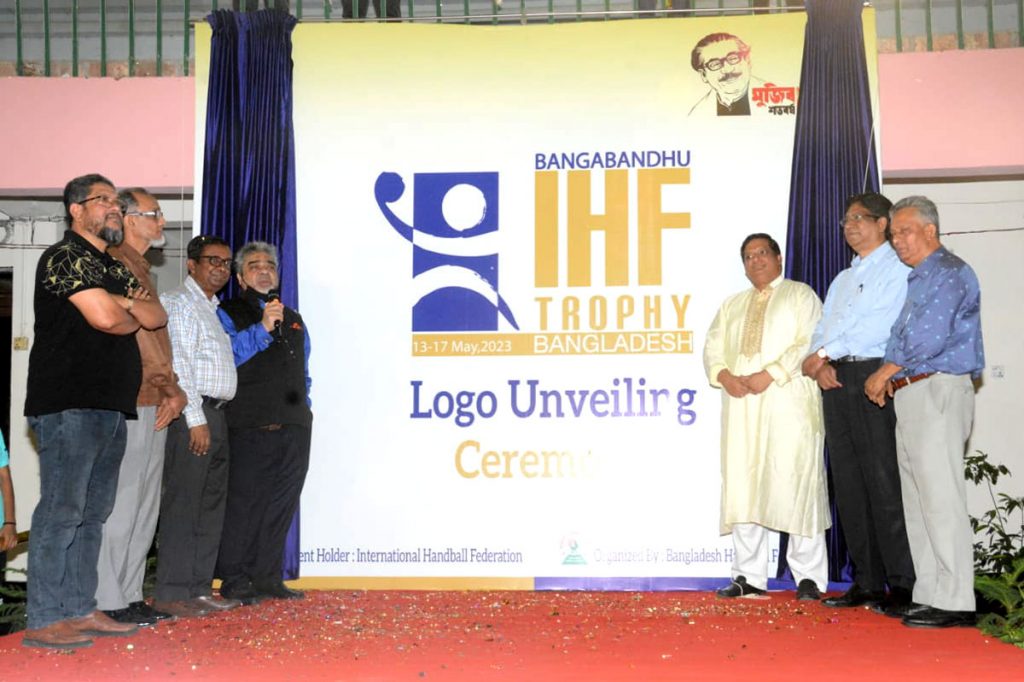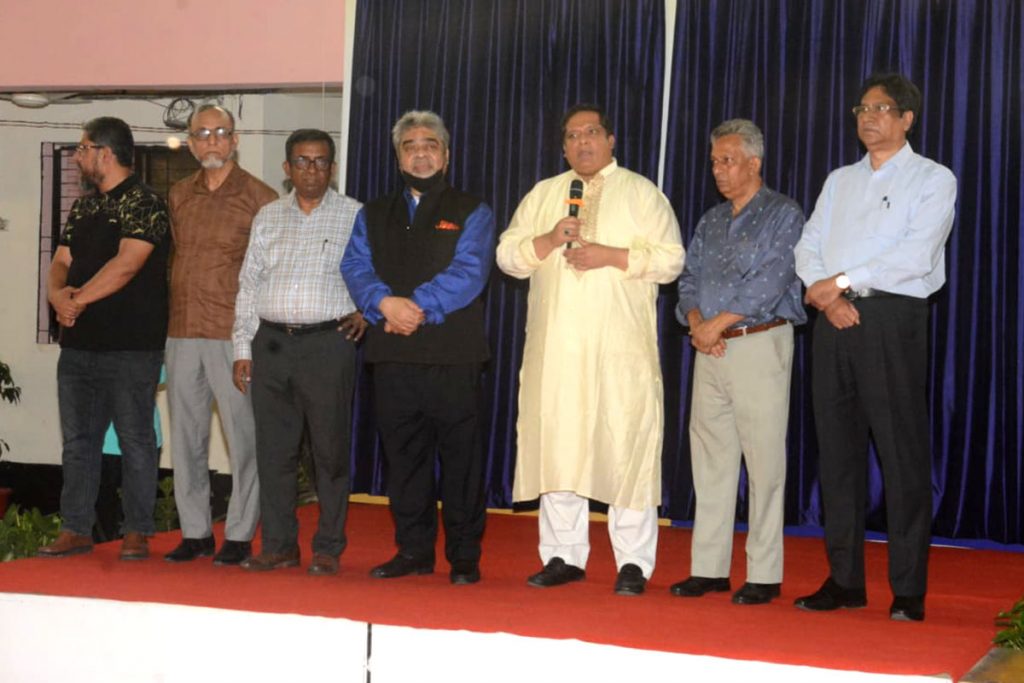 The Bangabandhu IHF Trophy comprising the youth and junior women teams of India, Nepal, Maldives and hosts Bangladesh starts at the Shahid Captain M. Monsur Ali National Handball Stadium from Saturday May 13 2023.

The logo of the five day meet was officially unveiled by the State Minister for Youth and Sports Zahid Ahsan Russell at the venue today/ Saturday. All the four participant countries will field two teams, of U-17 and U-19 age levels in the meet endorsed by International Handball Federation and organized by Bangladesh Handball Federation.
After a gap of seven years Bangladesh Handball Federation is geared up to host an international meet at the capital of Bangladesh. The State Minister for Youth and Sports lauded the initiative taken by BHF. "After a gap of seven years Bangladesh Handball Federation in coordination with International Handball Federation is all set to host the IHF Trophy commemorating the name of the Father of the Nation Bangabandhu Sheikh Mujibur Rahman. It is a great occasion and I firmly believe that the tournament will benefit our players technically and tactically. Bangladesh's competency will be showcased in the international arena. I am hopeful that the meet will be a successful one and from my end all the cooperation's will be extended" said Russell.
BHF President Nurul Fazal Bulbul also expressed his happiness regarding the opportunity of hosting an international meet after a span of seven years.
Ashikur Rahman Miku, the Deputy Secretary General of Bangladesh Olympic Association, former Senior Secretaries Aminul Islam Khan and Jafaruddin, BHF General Secretary Asaduzzaman Kohinoor, Chairman of Tournament Media Committee and Member Secretary Sirajuddin Md. Alamgir and Jahangir Hossain was also present on the occasion.
Md. Jahangir Hossain
Member Secretary, Press & Media Committee